News & Updates
Out Now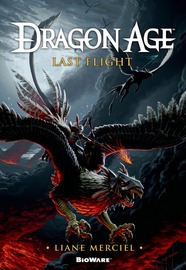 Liane's latest novel, Dragon Age: Last Flight, is out now and available in stores everywhere. Set in the world of BioWare's popular Dragon Age video game, it sheds light on the history of the fabled Grey Wardens. Order it today from Amazon or find it at IndieBound.
For a complete list of Liane's works, click here.
Coming Soon
Nightblade will be published by Paizo in October 2014. The sequel to Nightglass, it is Liane's second book for the Pathfinder Campaign Setting.
News